The Luigi Micheletti Award is the European prize for innovative museums in the world of contemporary history, industry and science. It is one of the leading activities of the Luigi Micheletti Foundation.
Up to and including the 2010 competition, candidates were drawn from the list of applicants for the European Museum of the Year Award, which is administered by the European Museum Forum. The EMYA candidates are either new museums, established for the firsttime during the past two or three years, or older museums which have be...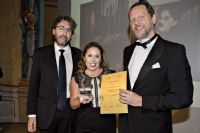 22/09/2018 @ 00:00
At a colourful ceremony held at Den Gamle By (The Old Town), Aarhus, Denmark the results of the XXIII Luigi Micheletti Award was announced.

LUIGI MICHELETTI AWARD 2018 was presented to CHAPLIN'S WORLD BY GRÉVIN, Coursier-sur-Vevey, Switzerland. The name of Charlie Chaplin is known throughout the world, and his life can be divided into three sections. He was born into poverty in the East End of London in 1889...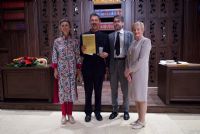 01/10/2017 @ 00:00
LUIGI MICHELETTI AWARD 2017 goes to the GPO WITNESS HISTORY VISITOR CENTRE, Dublin, Ireland. The General Post was seized by Irish rebels as the seat of the Provisional Irish Government. On Easter Monday 1916 the rebel leader Patrick Pearse read the Proclamation of Independence from its steps.
The GPO was the centre of the battle between the Irish and the British in that ...